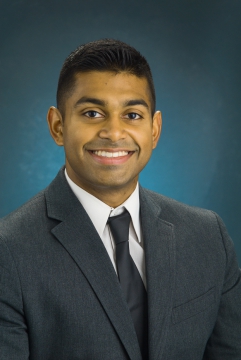 For as long as I can remember, animals have fascinated me. So it was only natural for me to pursue a degree in Animal Sciences when the time came for college. In 2007, I started on my BS here at Illinois. Growing up in a suburb just outside Chicago, I had little experience with farm animals so, after dabbling in some research jobs around campus, I found an undergraduate research position at one of our swine farms working for Dr. Stein. Working at the farm taught me an incredible amount and gave me an even deeper respect for animal research, especially that of the Stein lab.
After I approached Dr. Stein about the possibility of working on my own research project within his lab, he immediately and graciously provided me with 3 projects that characterized the typical work of the lab: an amino acid digestibility trial, a phosphorus digestibility trial and an energy metabolism trial. After completing these experiments and presenting their data at a national conference, my desires became clear. I knew that I wanted to study monogastric nutrition.
After graduating in 2011, I worked for six months as a full-time employee of Dr. Stein helping to manage his research at the farm. Those six months solidified my grasp of not only the technical aspects our experiments, but the managerial aspects as well. Starting in January of 2012, I began my studies for my MS. While working towards that, I completed a 2-year traineeship sponsored by the NIH in Agricultural Safety and Health, and in January of 2015, I defended my thesis which established a relationship between fiber levels in the diet and the threonine requirement of growing pigs. After completing my MS, I followed my changing interests and transitioned from Animal Sciences into the Division of Nutritional Sciences for my PhD. I now study protein quality and am working on my dissertation which involves using pigs to determine the digestible indispensable amino acid scores (DIAAS) for various food proteins. Working in the Stein lab has been a great experience filled with opportunity. I am proud to be a member of the Stein lab and always look forward to working on our research.
Doctoral dissertation:
Digestible indispensable amino acid scores in food protein (in progress)