Achievements
On April 19, Laura Merriman successfully defended her Ph. D. thesis on "Factors affecting the digestibility of calcium in feed ingredients and calcium requirements for digestible calcium by pigs." Congratulations, Laura!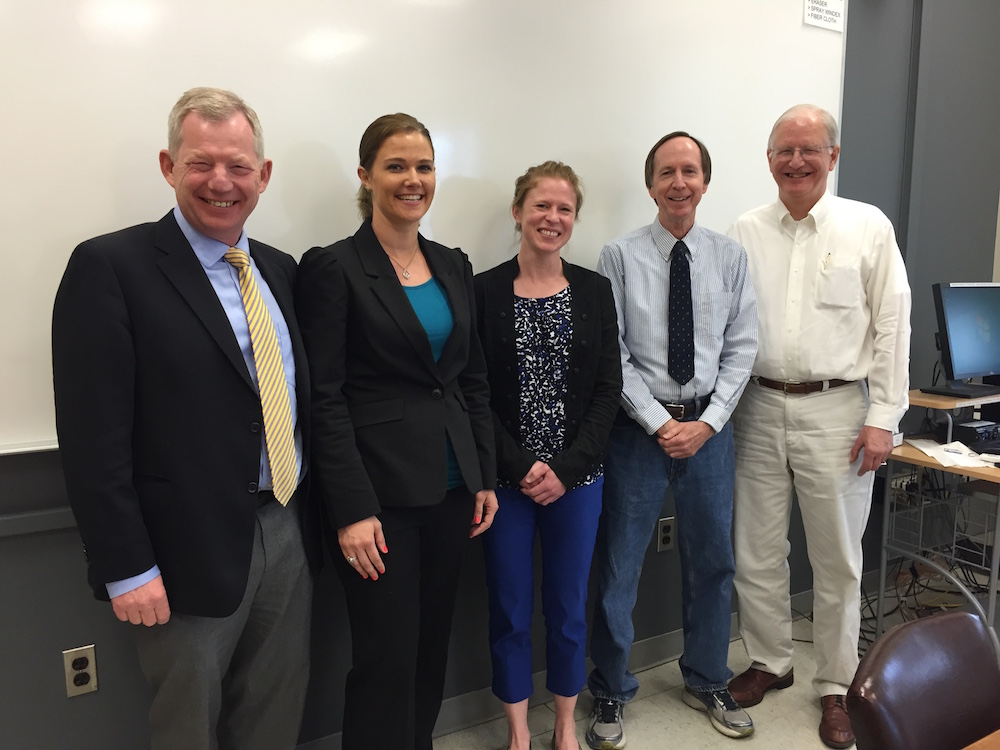 Laura and her dissertation committee
Personnel changes
April 29 was the last day for visiting scholar Laia Blavi and undergrad employee Rocky Juan. Laia will be back for one month later this summer, before finishing her Ph. D. at the Universitat Autònoma de Barcelona.
New experiments
Gloria started two experiments to determine the AID and SID of CP and AA, as well as the concentrations of DE and ME and the ATTD of energy and fiber in 11 sources of wheat middlings from different regions in the U. S. fed to growing pigs.