Achievements
On April 2nd, Charmaine Espinosa successfully defended her doctoral dissertation. Her topic was "Copper from Cu hydroxychloride in diets for pigs increases feed efficiency, improves energy utilization, and changes intestinal microbial activity".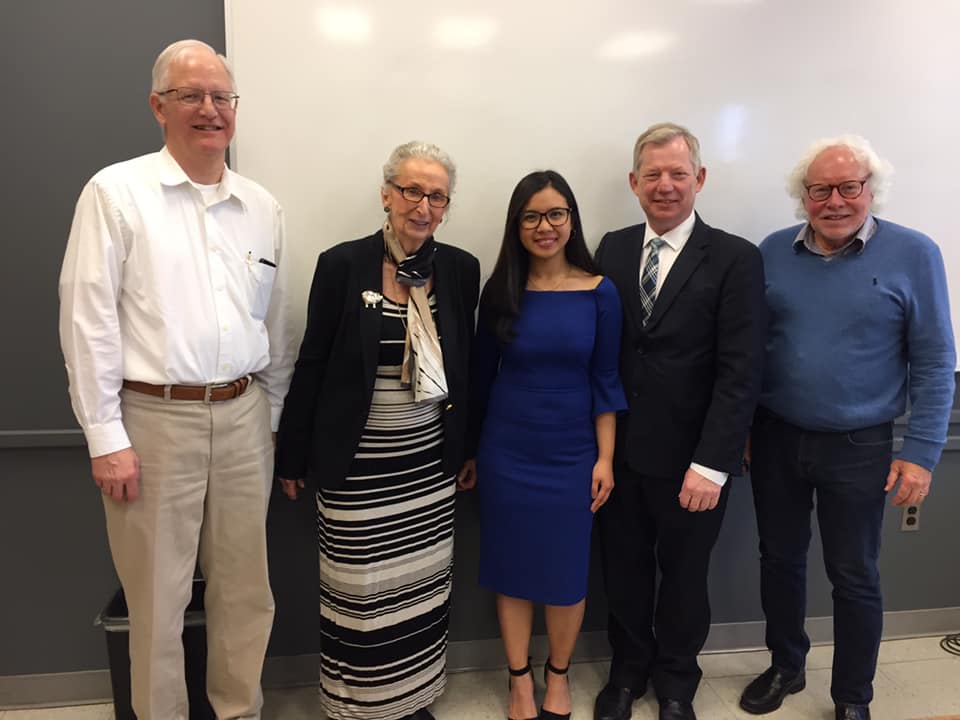 On April 15th, Molly McGhee defended her Master's thesis, "Nutritional value of hybrid rye fed to growing pigs". Molly will stay with us for her Doctoral studies, continuing to determine the nutritional value of hybrid rye.
We also had dinner to celebrate our graduates Charmaine Espinosa, Molly McGhee, and Diego Rodriguez. Many congratulations to them!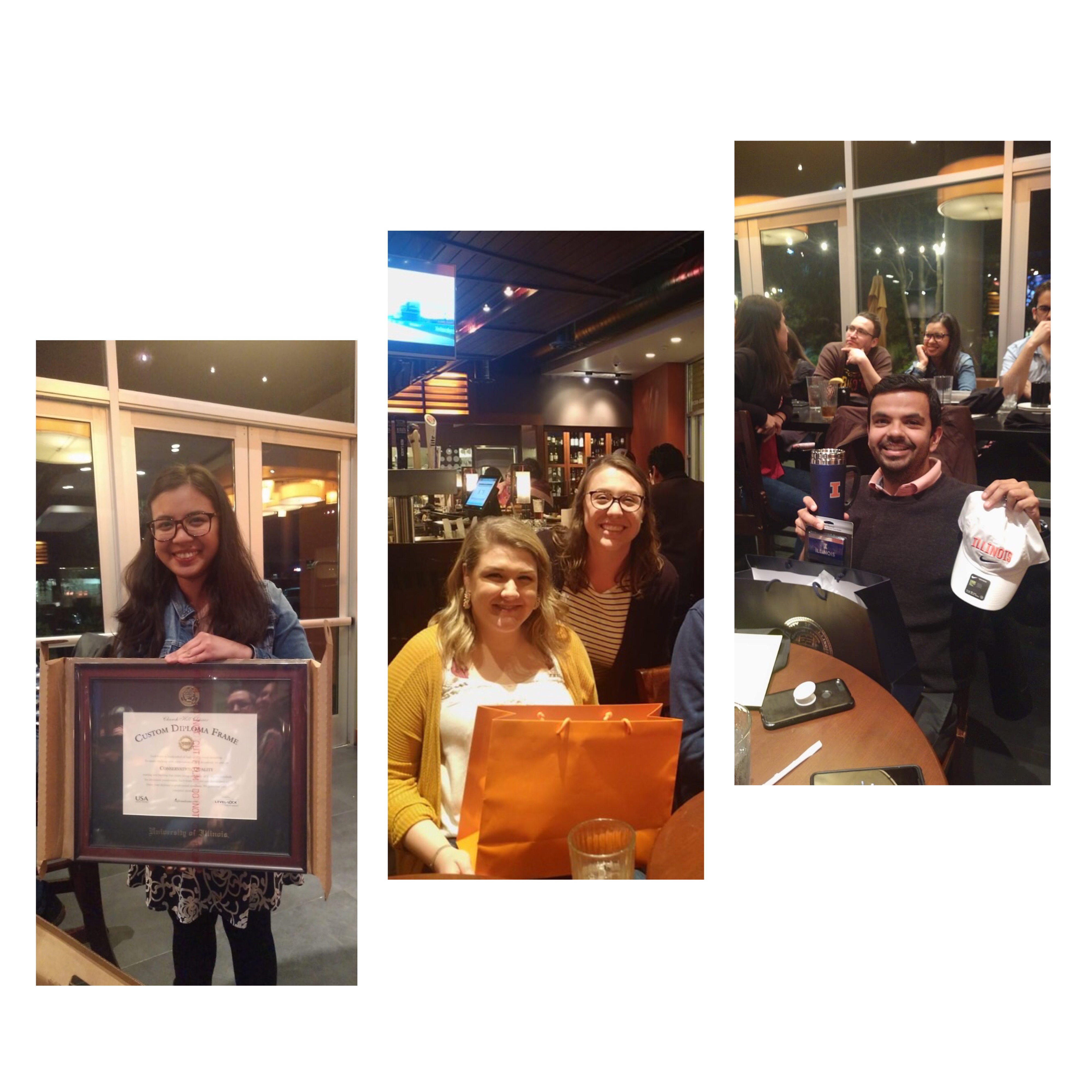 On April 8th, in the Recognition Awards for the College of ACES and Paul A. Funk, Dr. Hans H. Stein received the "Faculty Award for Excellence in Extension". Big congratulations to him!
On April 17th, Hannah Bailey talked about "Protein quality of animal products evaluated by the digestible indispensable amino acid score methodology" in the 2019 Nutrition Symposium from the Division of Nutritional Sciences.

Personnel changes
We welcomed a new visiting scholar, Jessica Acosta, from Bogota, Colombia. She will spend the next 6 months in our laboratory.
New experiments
Su A Lee conducted an experiment "Correlations among blood biomarkers, bone parameters, and body Ca, P, and N mass for growing pigs".
Publications
Navarro Diego M. D. L., Jerubella J. Abelilla, and Hans H. Stein. 2019. Structures and characteristics of carbohydrates in diets fed to pigs: a review. Journal of Animal Science and Biotechnology, 2019, 10:39.
Lee Su A., L. Vanessa Lagos, Carrie L. Walk, and Hans H. Stein. 2019. Basal endogenous loss, standardized total tract digestibility of calcium in calcium carbonate, and retention of calcium in gestating sows change during gestation, but microbial phytase reduces basal endogenous loss of calcium. J. Anim. Sci. 2019.97:1712–1721.
Espinosa, C. D., and H. H. Stein. 2019. Copper Hydroxychloride Reduces the Need for Added Fat in Pig Diets. Pork Magazine, April 1, 2019.
Lee, S. A., L. V. Lagos, and H. H. Stein. 2019. Grow-Finish diet formulation. National Hog Farmer, Blue Print Issue, From Farrow to Finish. April, 2019. Pages 20-22.