Achievements
On February 18, Caroline González-Vega successfully defended her Ph. D. thesis on "Digestibility of calcium and digestible calcium requirements in pigs."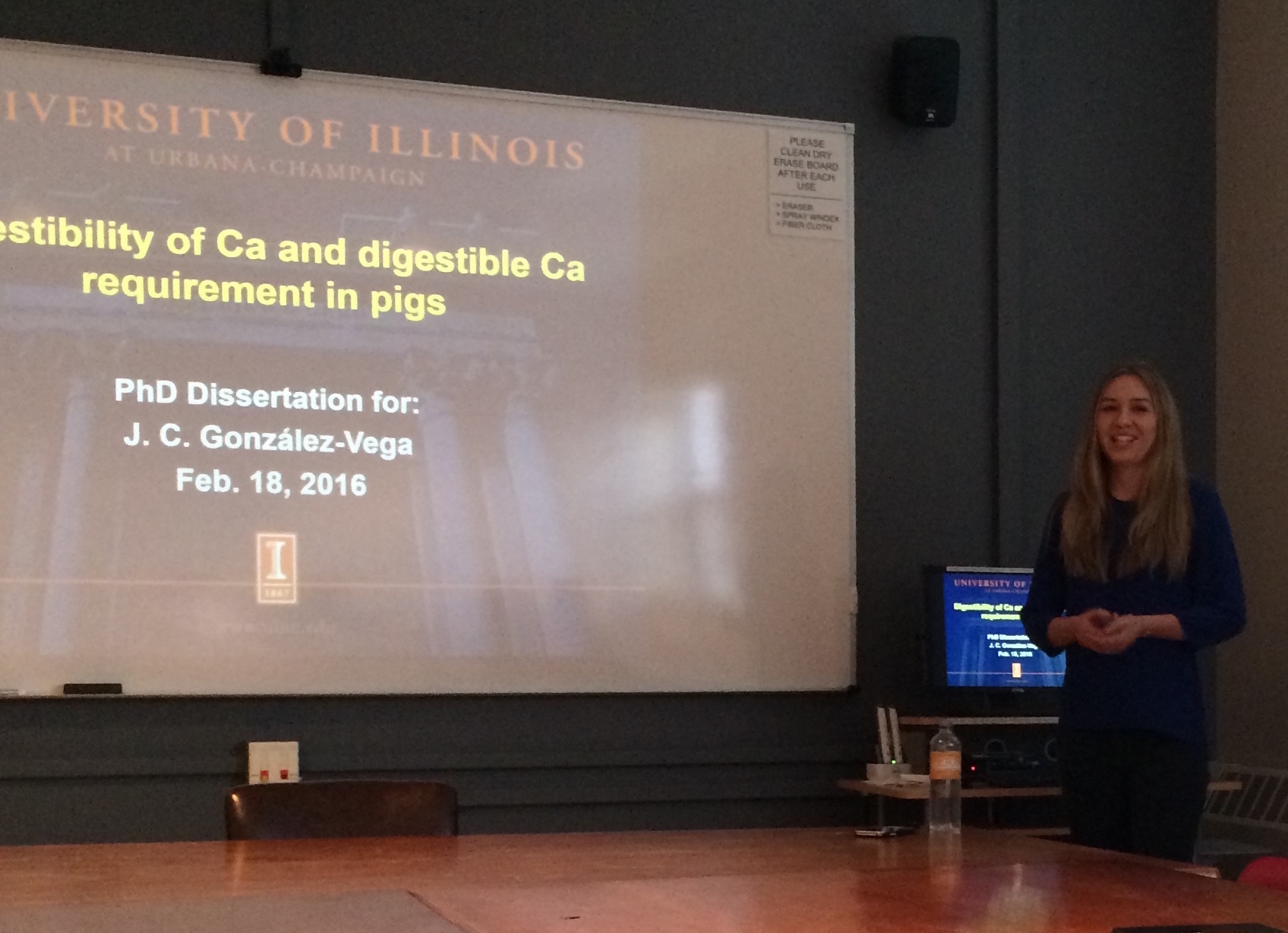 Having earned her Ph. D., Caroline will now be joining Evonik Industries in Georgia as a technical service manager. Her last day here was February 29. We will miss her, and wish her all the best.
Caroline also earned the Dr. Tim S. Stahly Outstanding Swine Nutrition Midwest Graduate Student Award from the American Society of Animal Science. She will receive the award at the ASAS Midwest meeting in March.
New research
Laia started two experiments this month. The first is on the effect of zinc oxide on standardized total tract digestibility of calcium in weanling pigs. Her other study is on the effect of a novel corn-expressed E.coli phytase (GraINzyme phytase) in diets fed to pigs.
Travel
Dr. Stein attended the Illinoios Pork Expo in Springfield on February 16-17, where he presented three posters highlighting our research on rice co-products and use of feed technology to improve the nutritional value of diets.
He also traveled to Chicago on February 23-24 to give a talk at the Dow AgroScience scientific meeting on canola meal to give a presentation entitled "Use of canola meal in diets fed to pigs."
Publications
Rojas, O. J., Y. Liu, and H. H. Stein. 2016. Effects of particle size of yellow dent corn on physical characteristics of diets and growth performance and carcass characteristics of growing–finishing pigs. J. Anim. Sci. 94:619-628.