Publications
Stein, H. H., O. Adeola, G. L. Cromwell, S. W. Kim, D. C. Mahan, and P. S. Miller. 2011. Concentration of dietary calcium supplied by calcium carbonate does not affect the apparent total tract digestibility of calcium, but decreases digestibility of phosphorus by growing pigs. J. Anim. Sci. 89:2139-2144.
Lab activities
Kate started and ended animal work on an APC nursery experiment, a Danisco nutritient digestibility study, and a study on calcium and phosphorus digestibility. She also started experiments on feeding egg products to nursery pigs, phosphorus digestibility in feather meal, and an AB Vista nursery study.
Neil, working with Kate, started a study for Danisco on the effect of rate of daily gain on digestibility in growing-finishing pigs. He also finished animal work for a growth performance trial using enzymes.
Caroline finished animal work on an experiment to measure endogenous losses of calcium.
Oscar began an experiment on amino acid digestibility in chicken meal, poultry by-product meal, UltraPro, AV-E digest, and soybean meal fed to weanling pigs.
Travels
Dr. Stein, Jin, and Sarah traveled to the World Pork Expo in Des Moines June 7-9. While on this trip, Sarah gave a presentation at Pioneer about in vitro procedures to predict DE in yellow dent corn. On that trip, they also visited Schillinger Genetics, where they met with Dr. John Schillinger and shared information about recent research with soybean meal fed to pigs.
Dr. Stein traveled to Peru June 13-17. While there, he visited the National Agrarian University La Molina.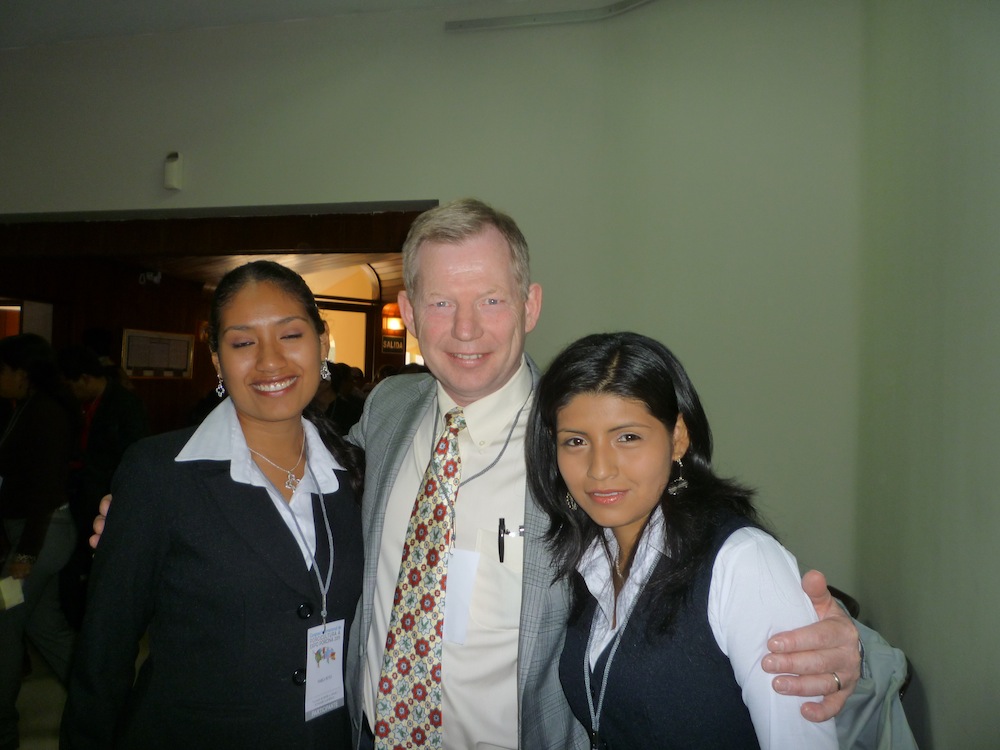 Tanawong traveled to Thailand on vacation.
Visitors
On June 29, our lab hosted two visitors from POET Nutrition.
Oscar's parents visited from Colombia in the latter part of June.