Personnel changes
Neil Jaworski and Laura Merriman both left our lab after earning their Ph. Ds. Dr. Merriman is in the process of interviewing for positions. Dr. Jaworski moved to the Netherlands in mid-June to work as a researcher at Trouw Nutrition.
Vanessa Lagos (right), formerly a visiting scholar here in the Stein lab, graduated from the National University of Colombia and has returned to as a Ph. D. student.
Travel and visitors
We had a visit from Dr. Thomas Thymann. Dr. Thymann gave a presentation in the department and met with colleagues in the department and students in our group.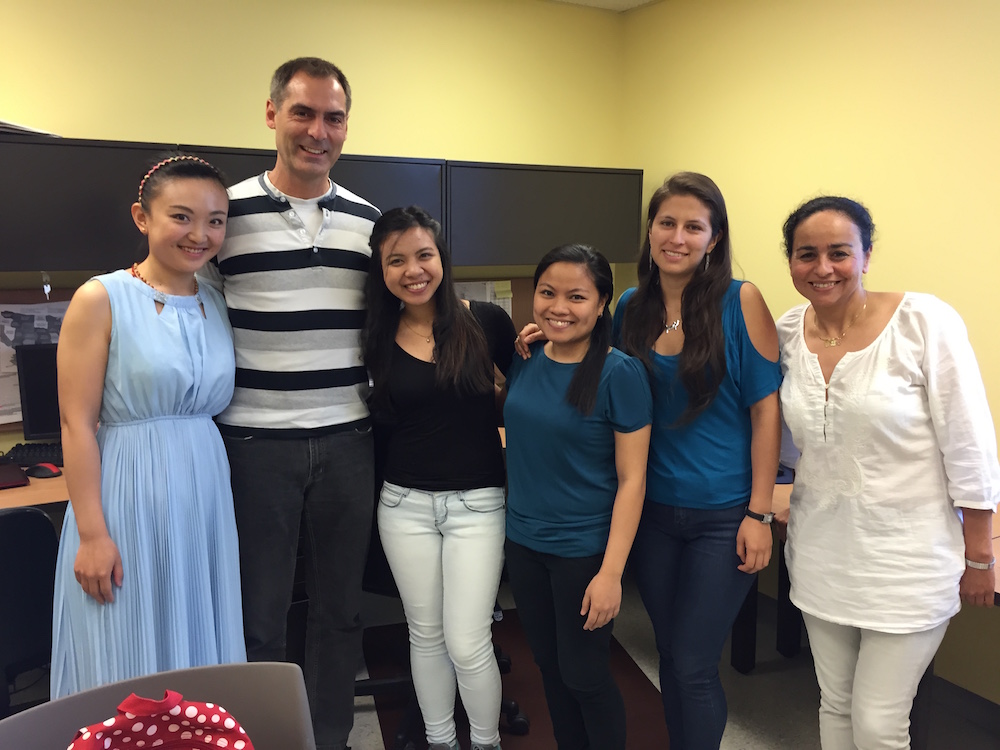 Yue, Dr. Thymann, Charmaine, Jeru, Vanessa, and Gloria
Dr. Stein gave two presentations at the US Agribusiness Partnership Program at the Northern Crops Institute in Fargo, North Dakota June 12-13. The talks were entitled "New Developments in Nutrition" and "The Global Feed Industry."
He also gave a talk called "Effects of dietary digestible Ca on growth performance of growing pigs" at a phytase workshop in Ames, Iowa on June 29.
Vanessa and Charmaine attended the phytase workshop with Dr. Stein. The next day, the three of them participated in the Iowa Swine Day in Ames.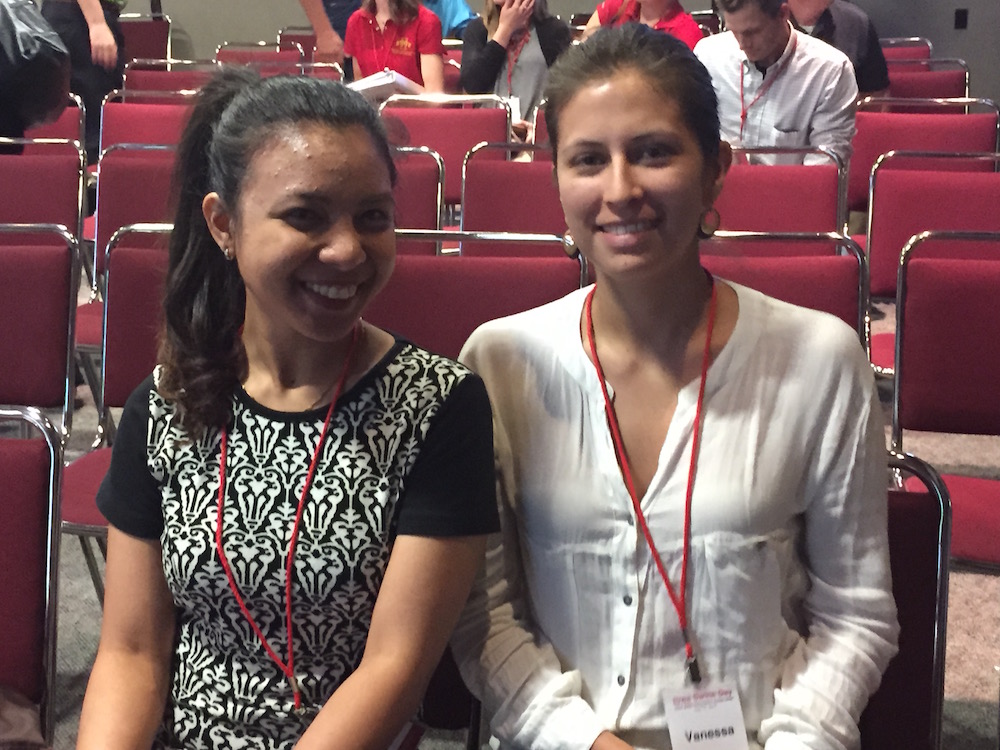 Charmaine and Vanessa at the Iowa Swine Day
New experiments
Gloria started a study of the effects of different levels of full fat rice bran or defatted rice bran on growth performance and carcass quality of pigs.
Charmaine started an experiment to determine the digestibility of energy and AEE, and concentrations of digestible and metabolizable energy in pigs fed diets containing different sources of copper supplements.