Achievements
Graduate students J. Paola Lancheros, Diego A. Lopez, Molly L. McGhee, Carly M. Rundle, and Su A Lee and Dr. Hans H Stein travelled to Germany and Denmark. In Germany they visited Phytobiotics in Eltville and Evonik in Hanau. They then participated in the Victam event in Cologne where Paola and Su A gave presentations about use of feed technology in diets for pigs and Digeo Lopez presented a poster about the influence of production area of soybean meal on energy digestibility and ME values.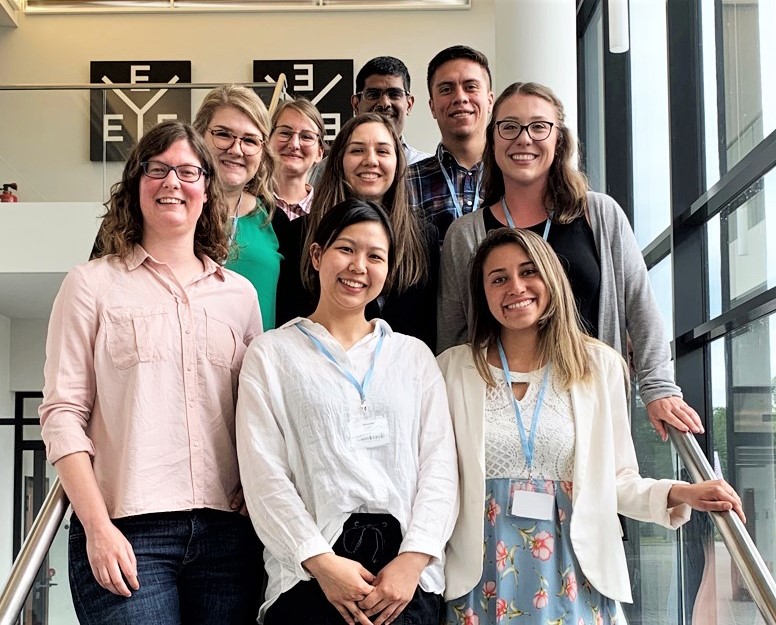 After Victam the team travelled to Leer in Germany and participated in a conference on hybrid rye organized by KWS. Hans H Stein gave a presentation about the nutritional value of hybrid rye at this conference.
After Germany the team travelled to Denmark to participate in a 2-week Carbohydrate nutrition course at Arhus University. Hans H Stein was one of the instructors at the course and the students were participants in this hands-on carbohydrate course. The tour concluded in Copenhagen, Denmark, where the team visited Dr. Thomas Thymann at the Comparative Pediatrics and Nutrition Laboratory at the University of Copenhagen.
Travel and visitors
Vanessa Lagos travelled to the 20th annual Porc Seminar in Zaragoza, Spain, to give a presentation entitled "Standardized P and Ca requirements in growing pigs".
Hans H Stein travelled to the National University of Colombia in Bogota, Colombia, where he visited with Dr. Gloria A. Casas, former student in our Laboratory, to discuss research collaboration. He also gave a presentation entitled "Use of feed additives in diets for pigs" for the swine group at the University. He visited the Colombian Pork Producer organization "Porc Colombia" to discuss research collaboration and was also able to visit several large feed companies in Colombia.
Hans H Stein also travelled to Santiago de Chile where he gave a presentation entitled "Digestibility of Amino Acids by Pigs". He then visited Agro Super in Chile, which is one of the largest food protein producing companies in South America and gave a presentation entitled "Current Swine Nutrition Research at the University of Illinois".
New experiments
Cristhiam Muñoz started an experiment "Testing of the Swine calorimeter unit", the objective of this research is to test the hypothesis that there are no differences in the estimated values of total heat production (THP) among the 6 chambers, or within each chamber over time.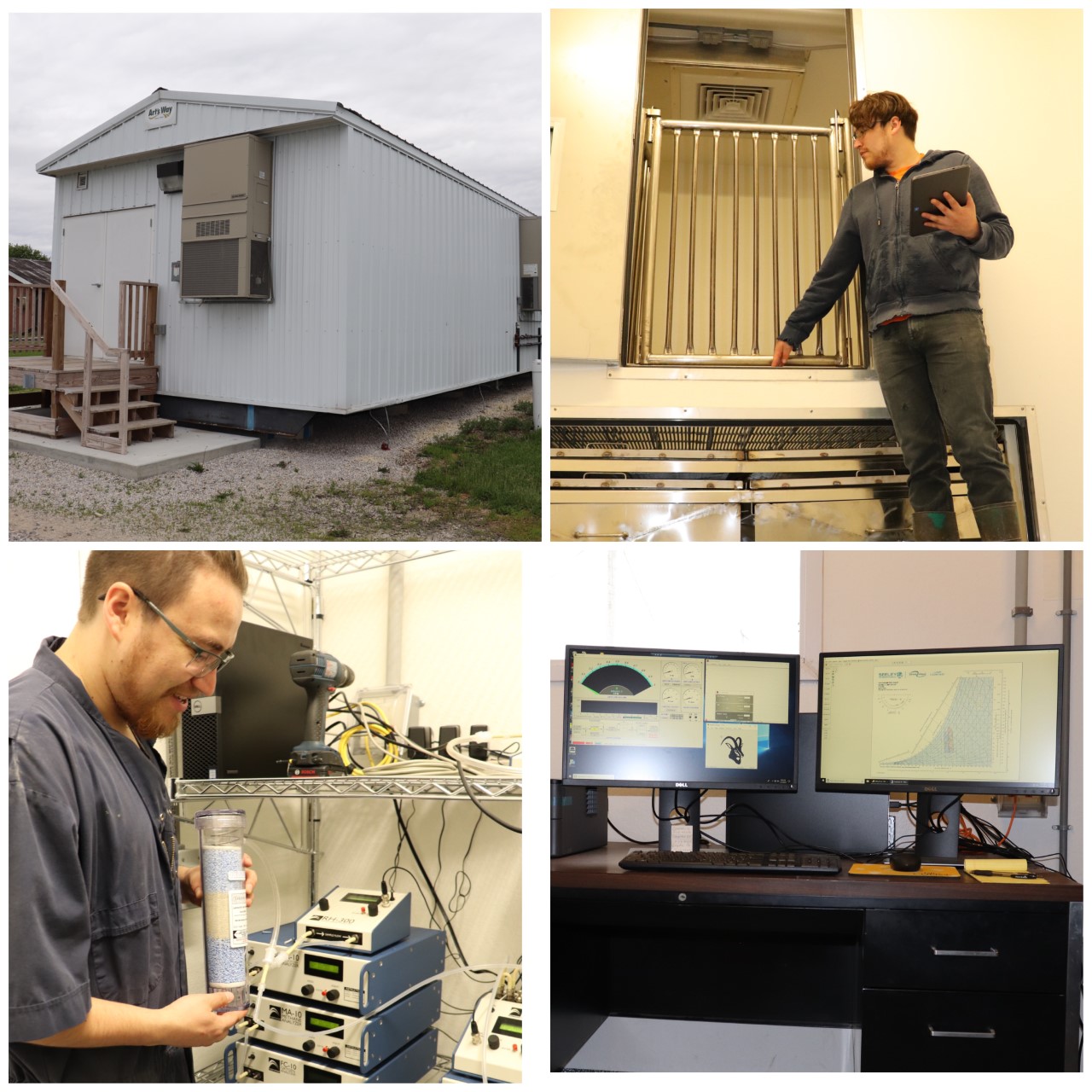 Publications
Lagos L. Vanessa, Su A. Lee, Guillermo Fondevila, Carrie L. Walk, Michael R. Murphy, Juan J. Loor and Hans H. Stein. Influence of the concentration of dietary digestible calcium on growth performance, bone mineralization, plasma calcium, and abundance of genes involved in intestinal absorption of calcium in pigs from 11 to 22 kg fed diets with different concentrations of digestible phosphorus. Journal of Animal Science and Biotechnology. 2019. 10:47.