Achievements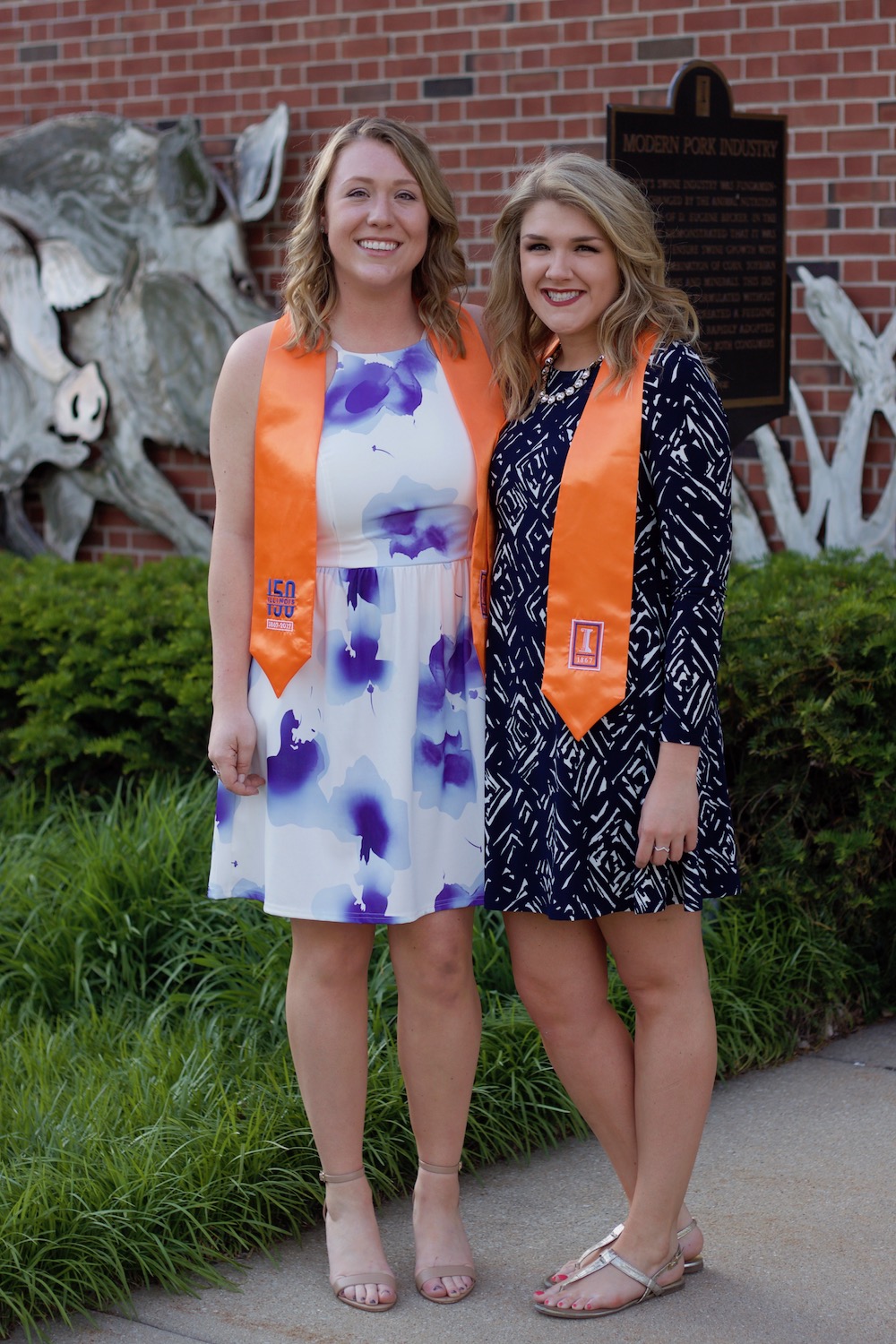 Carly Rundle and Molly McGhee graduated with their bachelor's degrees on May 14. Carly worked in our lab as an undergrad and started her career as a graduate student this January. Molly has worked in our lab for the last two years and will start her graduate work with us in August.
Molly was awarded the D. E. Becker Swine Industry Scholarship by the College of ACES. The award "is established to recognize an outstanding undergraduate Animal Sciences student with potential leadership and involvement in the swine industry."
Charmaine Espinosa won a scholarship at the Distillers Grains Symposium in Indianapolis. The scholarship was one of several awarded to current graduate students who "have completed original research which has resulted in new knowledge on distillers grains production/distribution, animal feeding (nutrition), or other applications/uses." All of Charmaine's expenses to attend the symposium were paid, and she also recieved a $750 cash award.
Congratulations to Carly, Molly, and Charmaine!
New experiments
Carly started an experiment to determine the effects of Sangrovit Extra on AID of amino acids, acid hydrolyzed ether extract, and starch in weanling pigs fed corn-soybean meal diets.
John started a study of the effects of oxidized oil on the optimal tryptophan:lysine ratio for 25-40 kg growing pigs.
Molly and Diego Rodriguez started a trial to determine the effect of different NSP solutions on performance, nutrient digestibility and gut histology in weaned pigs fed complex diets.
Travel and visitors
On May 1, Dr. Stein gave a presentation on "Research activities in the Stein Monogastric Nutrition Laboratory" for swine nutritionists at Purina.
On May 17-18, Charmaine and Dr. Stein participated in the 21st Distillers Grains Symposium in Indianapolis. Dr. Stein gave a presentation entitled "Recent advances in using DDGS in the swine industry." Charmaine gave a presentation entitled "Effect of origin of DDGS on ileal digestibility of AA and AEE by growing pigs, and also presented a poster about "Effect of origin of DDGS on ileal digestibility of AA and fat by growing pigs."
Gloria attended the 7th International Seminar on Tropical Swine Production in Havana, Cuba May 22-26. The seminar was put on by the Swine Research Institute of Cuba. She was invited to go with a group organized by the Illinois Soybean Association. The group's objectives were to learn about swine nutrition, feeding, and management practices in Cuba, gain an understanding of Cuban pork producers' environmental practices, gauge the need and opportunity for soy protein in Cuban swine diets, and make connections with Cuban swine producers and researchers.
Cuban swine producers don't feed much corn or soybean meal, Gloria says--they instead use ingredients such as palm by-products, cassava and other tubers, and fodder shrubs. The producers are generally very small in scale compared with U.S. operations, and try to operate in a sustainable manner, using waste to fertilize their crops and taking care to protect the environment.
In addition to the seminar, Gloria and the rest of the group visited Cuban swine producers, went sightseeing in Old Havana, and visited Soroa, a village in the UNESCO Biosphere Reserve about 90km west of the capitol.
On May 26, we hosted a group of nutritionists and swine producers from the feed company Lienert in Australia (below, right). Most of the graduate students gave a presentation about their research activities.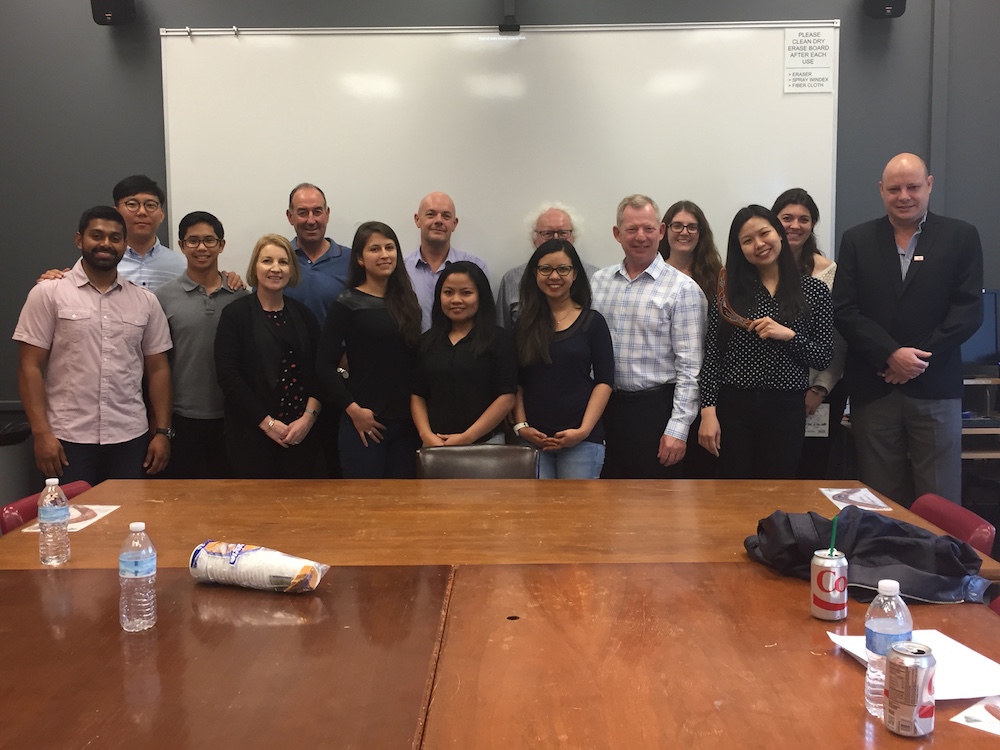 On May 29, Dr. Stein traveled to Ontario, Canada and gave a presentation to Grand Valley Fortifiers titled, "Use of feed technology in production of diets for pigs."
Publications
She, Y., Y. Liu, and H. H. Stein. 2017. Effects of graded levels of microbial phytase on apparent total tract digestibility of calcium and phosphorus and standardized total tract digestibility of phosphorus in four sources of canola meal and in soybean meal fed to growing pigs. J. Anim. Sci. 95:2061-2070.