New experiments
Su A started an experiment to determine and compare the digestibility and retention rate of calcium and phosphorus in gestating sows and growing pigs.
Jeru started a study of digestible and metabolizable energy in fish meal and three novel animal proteins fed to weanling pigs.
Travel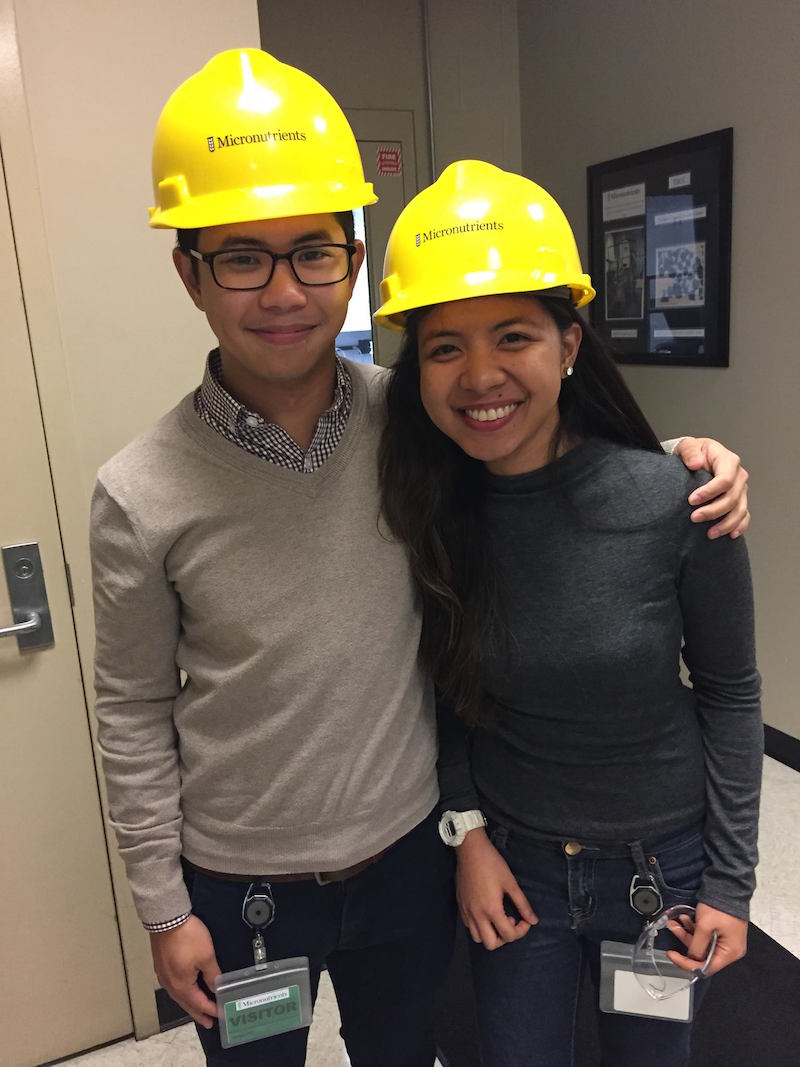 Dr. Stein spoke at the International Phytate Summit November 8-10 in Miami, Florida. He gave two presentations: one on "Calcium transporters and gene expression and absorption of calcium in pigs," the other one "Establishing a digestible calcium requirement for pigs."
Charmaine, Diego, and Dr. Stein's traveled to Indianapolis on November 15 to meet with Micronutrients. (photo, right)
Publications
Rojas, O. J. and H. H. Stein. 2016. Use of feed technology to improve the nutritional value of feed ingredients. Anim. Prod. Sci. 56:1312-1316.
González-Vega, J. C. and H. H. Stein. 2016. Digestibility of calcium in feed ingredients and requirements of digestible calcium for growing pigs. Anim. Prod. Sci. 56:1339-1344.